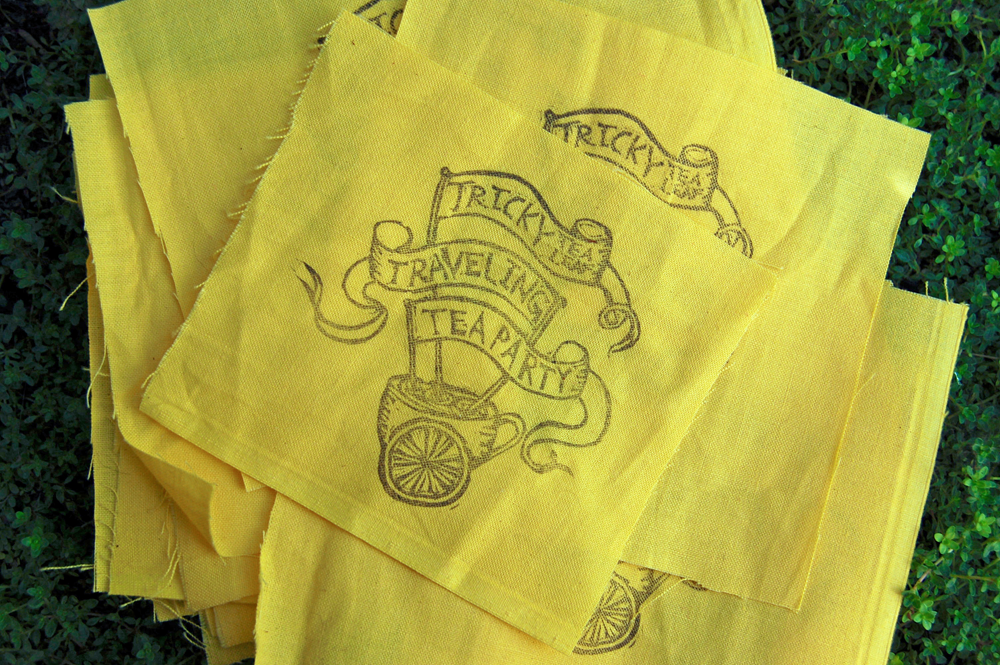 I just spent the past weekend in the beautiful wilds of Oregon dancing the days and nights away with magickal creatures of all varieties at the amazing Faerieworlds art and music festival! I came back to my seaside city feeling inspired and with some extra dirt and glitter packed in my bags (and, to be honest, tangled in my hair and between my toes). As some of us celebrate the week of the First Harvest in the Northern Hemisphere and late winter / early spring fire festivals in the Southern Hemisphere, I'm filling up on summer's glow as the promise of fall is just around the corner.
One of the ways I like to celebrate the early mornings and long, lazy nights of summer is with pots of chai. Chai is simply the word for tea in a number of cultures, though many of us are familiar with the Masala chai of South Asian fame. I love to make chai blends based on local flora, culturally-entwined spices, and my own take on whatever tea drinking culture I may find myself in. Some of my chai blends are created with longing-in-the-heart, as I dream of places I look forward to visiting. Sweden has captured my imagination in recent years and so I created a Swedish chai in exploratory tea anticipation of future journeys. The recipe is below along with some insight into the spices and herbs included in the blend. Enjoy!
Books have been written espousing the greatness of healing spices and what many consider dusty kitchen condiments are actually earthy jewels of wellness delight. Spices are healing foods that are easy to add to any meal and act as a fragrant passage for medicine to find its way through our mind, body, and spirit.
Cardamom (Elettaria cardamomum) is an excellent spice for indigestion and calming upset stomachs. Like many spices, Cardamom also has aphrodisiac qualities.
Clove (Syzygium aromaticum), like many spices, aids with indigestion, but also has anti-inflammatory, anti-oxidant, and anesthetic qualities.
Cinnamon (Cinnamomum spp.) is a delicious blood sugar balancer and is also heart-healing, promoting healthy circulation, reducing hypertension, and possessing anti-clotting properties.
You can learn more about Elder, the Tree of Medicine + fiery Ginger in previous posts!